Wrestling Legends Offer Rare 4-Day Training Opportunity,
$2,500 Reid Fliehr Memorial Scholarship To Best-Of-Camp!
Returning to this year's fanfest lineup is Dr. Tom Prichard's Future Wrestling Legends Training Camp, a four-day talent search for two dozen of the world's top young male and female wrestling hopefuls.

Prichard, a 30-year mat veteran and, since 1996, one of the most respected trainers in wrestling, will be joined by a bevy of legendary guest coaches including Gerald Brisco, Nigel McGuinness, Lance Storm and Les Thatcher.

This is a very rare multi-day opportunity, providing more than 30 hours of in-ring training and locker room study. The benefit for the young wrestlers is almost 'once-in-a-lifetime.' It's a very rare opportunity to train with and have unprecedented access to so many wrestling legends at once and over multiple days.

» Click here for complete details and to secure your spot today... «



SNEAK PREVIEW: "Mid-Atlantic Memories" Documentary!

Here's a snippet of our "Mid-Atlantic Memories" film that is currently in production. In this "sneak preview," the legends involved discuss the phenomenal Rock-n-Roll Express vs. Midnight Express feud that captivated audiences throughout the south in the mid-1980's.

We're releasing this "sneak preview" to give you a look at the production values employed by producer John Andosca, who is helping us preserve forever the great memories of wrestling in the Carolinas during the past half-century.

"We need your help, and we need to get you involved." Those words, spoken by the legendary "Voice of Mid-Atlantic Championship Wrestling" Bob Caudle, are sincere.

"Mid-Atlantic Memories" is a ground-breaking movie project looking at wrestling in the Carolinas during the '60s, '70s and '80s. Wrestling the way it used to be, as told by the promoters, the wrestlers and the fans -- the folks that lived it, and the folks that LOVED IT!

Thanks for taking a moment to watch this "sneak preview," and please take a moment to watch our introductory videos from Bob Caudle and Jim Cornette as both explain the concept.

» Complete details can be found here... «



Final, 10th Anniversary Fanfest In Charlotte This Summer

You may now purchase online -- using your credit card, debit card, or checking account -- your VIP "All Access" Passes and Hall of Heroes tickets for this summer's final fanfest weekend!

The 2014 Mid-Atlantic Wrestling Legends Fanfest Weekend, our 12th reunion and the tenth anniversary of our first fanfest back in 2004, will also be our last.

The final fanfest weekend will be Thursday through Sunday, July 31 through August 3, 2014 in Charlotte.

Our fanfests have been so much fun and we've met so many wonderful people from all over the world. We can't thank you enough for your years of support. The premiere of our "Mid-Atlantic Memories" film will be a great way to leave things.

Extended payment plans are also available.

» Purchase your tickets here... «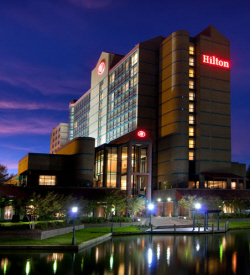 Book Your Hotel Rooms Now!

The Hilton University Place is the host hotel for this summer's Mid-Atlantic Wrestling Legends Fanfest Weekend. The hotel is offering a discounted $96 group rate for those that book early.

Keep in mind, we will have a limited number of rooms at this discounted rate, so please make your room reservations as soon as you're certain of your travel plans. The discounted $96 group rate will be available until July 19, or until the group block is sold out, whichever comes first.

Remember, Charlotte is the heart of stock car country. The NASCAR Hall of Fame, Charlotte Motor Speedway and dozens of NASCAR race shops are nearby.

Charlotte's also home to Paramount's Carowinds, the Carolinas' premier theme park and family entertainment destination, including Boomerang Bay (a 20-acre splash-tacular, sun loverís paradise consisting of a 34,000 square foot wave pool, 1,000 foot long lazy river, 11 exhilarating water slides and three interactive family activity areas,) and WindSeeker, sending riders soaring 301 feet above the park at over 30 miles per hour and providing dramatic views of the greater Charlotte region.

Why not make your trip to Charlotte your 2014 summer vacation and take in a little bit of everything while you're here?

» Book your hotel rooms here... «



Get $20 When You Fly To Fanfest on Delta Airlines!



For those of you flying to/from Charlotte for fanfest on Delta, Air France, KLM Royal Dutch Airlines or Alitalia, we'll give you a $20 credit voucher that you may use for free fanfest merchandise while you're here!

It's very simple! When you book your flight reservations online, make sure to enter our SkyBonus program code: US331078683 and it's as easy as that! If you make your reservations by phone or travel agent, you must make sure they have the same SkyBonus program code in your reservation in order for you to receive the $20 fanfest credit voucher.

Should you have any questions, please email NWALegends@aol.com




Sign Up For Our Weekly Email Updates